Think about it – you have 40 days left for your event. Every team is on its toes to make the event successful. Event manager is busy taking records and inputs from customer, teams, clients on a regular basis. But then, everything is haywire, teams are not communicating enough, they often forget to update each other about the daily progress which is causing a lot of problems within the teams. For instance, administration team forgets to inform logistics team about a few permissions, due to which the whole process is repeated.
Well, daily meetings can solve this and a lot more – be it events in any industry, these meetings create accountability, collaboration, and communication within the team and the overall structure of event. Traditionally, event managers used to conduct meetings once in two weeks for the teams to know what's happening. But a few years ago, this trend has translated itself into daily meetings because by the time bi-weekly meetings sued to happen, teams used to forget a lot of subtle issues that caused problems later during the event.
Here's How Event Managers Can Derive The Best Out Of Daily Meetings –
Adhere To The Standard: Time Is Cash…
The meetings should begin at a fixed time each morning and the planning should be pursued carefully independent of the way that some colleagues have not shown up. You could offer motivating forces for the individuals who land on schedule and penalize individuals who don't. Likewise keep the gatherings short and to-the-point.
Adhere To The Three Questions
Daily meetings should address the following questions:
What has been done so far?
Do the other teams know about my team's progress?
What is the progress and follow ups?
What obstructions are hindering my progress?
These questions help to keep the meeting focused on the upcoming event and people don't get distracted.
Predefine The Standards:
Discipline is the only things that keeps these meetings going. Just the event manager and head of departments of teams should be allowed to give an insight. Team members may ask questions. This helps event managers understand team progress and at the same time, avoids congestion and confusion.

Try Not To Lose Centre:
It is a smart thought to set up a rundown of subjects and needs which should be talked about during a meeting. Just those things which are presently in process or those whose due date is drawing nearer ought to be managed. Each successful event needs a good manager. This pioneer can pivot to make self-governance or be assigned to look after consistency. In either case, the individual who encourages the high quality must adjust time-mindfulness and adaptability during the meeting.
No Workstations Or Telephones Please:
We have gotten so dependent on our telephones or PCs that it gets hard for individuals to concentrate on the gathering in the event that they are continually checking their messages, noting messages, or talking to each other. To stay away from this issue, guarantee that your daily meetings are without tech. This guarantees regard for individual partners and furthermore stays away from interruption.
Keep It Small
If you've more than 15 individuals, at that point that leaves not exactly a moment for every part to talk as it requires some investment to begin and end the gathering, progress between assignments or speakers, and so forth. Sensibly, you can't simply advise a couple of individuals to quit coming to meetings and leave it at that. You may need to adjust groups with the goal that everybody at least talks about the basic progress.
Daily meetings are intended to address a restricted measure of subjects, however workers ought not be rebuffed if discourse strays and imaginative thoughts start to frame. Urge these individuals to proceed with their discussions disconnected and proceed with the meeting.
Keep The Interest Level High By Adding Some Fun:
Since it is imperative to keep these meetings short and fresh, it is fundamental for the accomplishment of the gathering that every one of the individuals are really and effectively included during the whole meeting. To kick start the meeting, you can begin with a joke, a persuading quote, a funny cartoon or some other fascinating picture.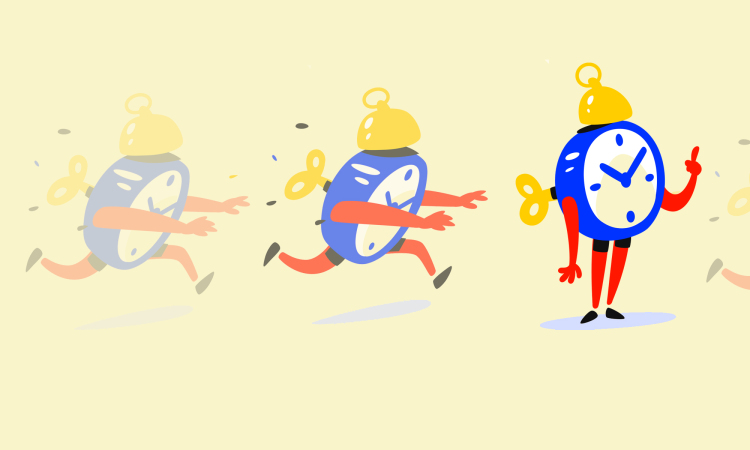 Since the time is short, the colleagues should know precisely what they would talk at the meeting. Their discourse ought to be carefully restricted to what they did the day preceding, what they intend to do today and what are the troubles they are looking in meeting their objectives. For this, the event manager should make it obvious to the colleagues what he hopes to get notification from them during the meeting.
Use Daily Meetings For Team Spirit
In the event that you have outsourced a few teams, including the remote colleagues in the day by day meetings would be a smart thought. For this, you could set up video visits or gathering assembling during your every day meetings. Simply ensure that your gatherings are not held at a time which is outlandish for them. This guarantees you are functioning as a group.
Consider it a day by day progress, every day group, morning move call, morning meetings, coordination meetings or anything that your team likes but remember this – these meetings are of great importance. By getting an update of what each team and what they intend to achieve today, the colleagues get an unmistakable and co-ordinated comprehension of how much work has been done and how a lot of work remains. These meetings are additionally an approach to guarantee duties for each part.